Chocolates, Candy and Ice Cream Menu
CHOCOLATES
Caramel Nut Clusters (Turtles)
Made with our own fresh caramel poured over nuts and then dipped in milk or dark chocolate. Available in three different kinds; almond, cashew, pecan. Pecan turtles are also offered with chipotle, sea salt and coffee (in white).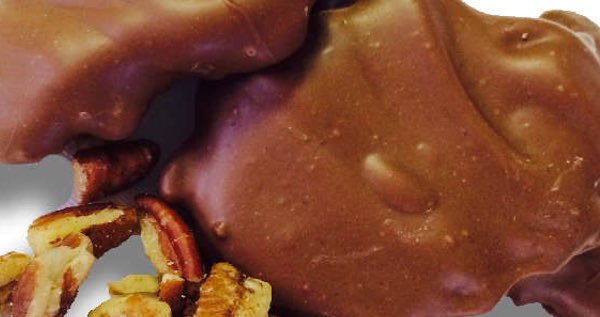 Caramel
Our own homemade caramel made with fresh butter, cream and sugar. These treats are available in milk or dark chocolate, plain (wrapped with no chocolate), sea salt or white with cinnamon.
Truffles
Made with fresh butter, cream and extracts we offer these confections currently in nine different flavors including strawberry cheesecake, key lime, pomegranate, champagne, orange, chocolate, rum, creme de menthe and coffee. These confections are dipped in milk and dark chocolate with the coffee and strawberry cheesecake also being offered in white chocolate.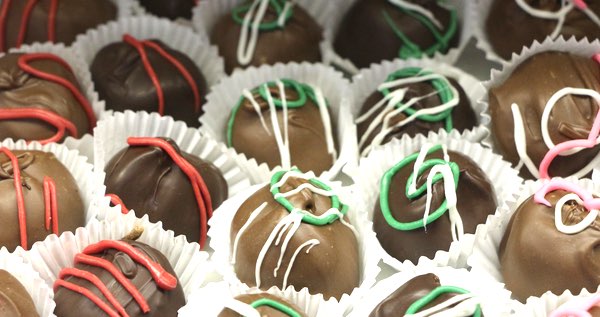 Creams
A traditional soft center fondant. The eight flavors available are: cherry, lemon, maple, orange, butter, vanilla, coconut and raspberry. Available in milk and dark chocolate.
Potato Chips
These salty and sweet treats are a huge hit. milk chocolate only.
Nuts and Clusters
Peanut Clusters in milk and dark chocolate, Coconut Clusters in milk and white chocolate, Walnut Clusters in dark chocolate, almonds, pecans and jumbo cashews in milk chocolate. Gummi bears dipped in milk chocolate are also available.
Bars
Caramel Bars, Caramel Nut Bars, Caramel Toffee Bars, Toffee Bars, Maple Nut Goodies, Vanilla Nut Goodies, Krispie Patties, Heavenly Hash Patties, Pretzels, Cashew Patties, Almond Patties, Mint Bars, Peanut Butter Cups, Peanut Rolls, Giant S'Mores and Oreos all available in milk or dark chocolate and some items in white chocolate. Also NutterButters and Grahams with vanilla candy crushed them.
Toffee
Made with fresh butter and sugar (yes, that's all!) our toffee is crunchy and yet melts in your mouth. We make Toffee Squares, and Victoria Brittle (toffee square dipped in chocolate and rolled in almonds) and Toffee Bark. All these are offered in milk and dark chocolate except Victoria Brittle is only available in milk.
Other Centers
Orange and raspberry jellies and apricots in dark and milk chocolate, raisin clusters in milk chocolate and cherries with stems and orange peels in dark and milk chocolate. Mint Meltaways are dipped in milk chocolate and then topped with a decoration to match the Season or can be made up for your special event with pre-ordering.
Caramel Apples
Using our own fresh caramel, Granny Smith apples, we can make these just plain caramel, dipped in milk chocolate or dipped in milk chocolate and rolled in pecans. Please pre-order to make sure we have the apples in stock.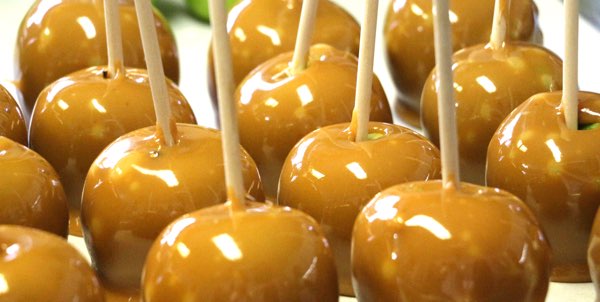 Fudge
We make our own fudge on site using only fresh butter and cream. We offer walnut, plain chocolate, peanut butter, white chocolate, praline pecan and Oreo. Seasonally we offer maple nut and other exciting flavors.
ICE CREAM
Fresh Ice Cream
We carry Chocolate Shoppe Ice Cream from Madison Wisconsin offering 8 different flavors at a time and frequently carry Zanzibar, Old Fashioned Vanilla, Mint Chip, Maple Nut, and Black Cherry. Call to see what is in currently!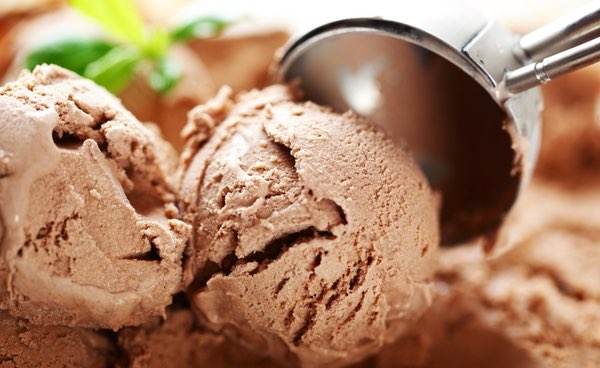 CANDY
Assorted Candy
We have a large selection of candy including: Finneska Licorice, Jelly Bellies, Smooth and Melty Mints, Jawbreakers, Razzles, Claeys hard candies, candy necklaces, Candy Dots, Candy Sticks, Pop Rocks, Rock Candy, Lego Candy, Haribo Raspberries, Cola Bottles, Nik L Nips and Gold Miners Gum just to name a few. This selection grows and changes during the year.
Miscellaneous
We offer a variety of Sioux City Sodas (including sarsaparilla and root beer) and Spring Grove Soda (including sour, orange, black cherry and grape). We also have Chocolate Shoppe t-shirts, aprons with chocolate sayings, mugs and homemade greeting cards.