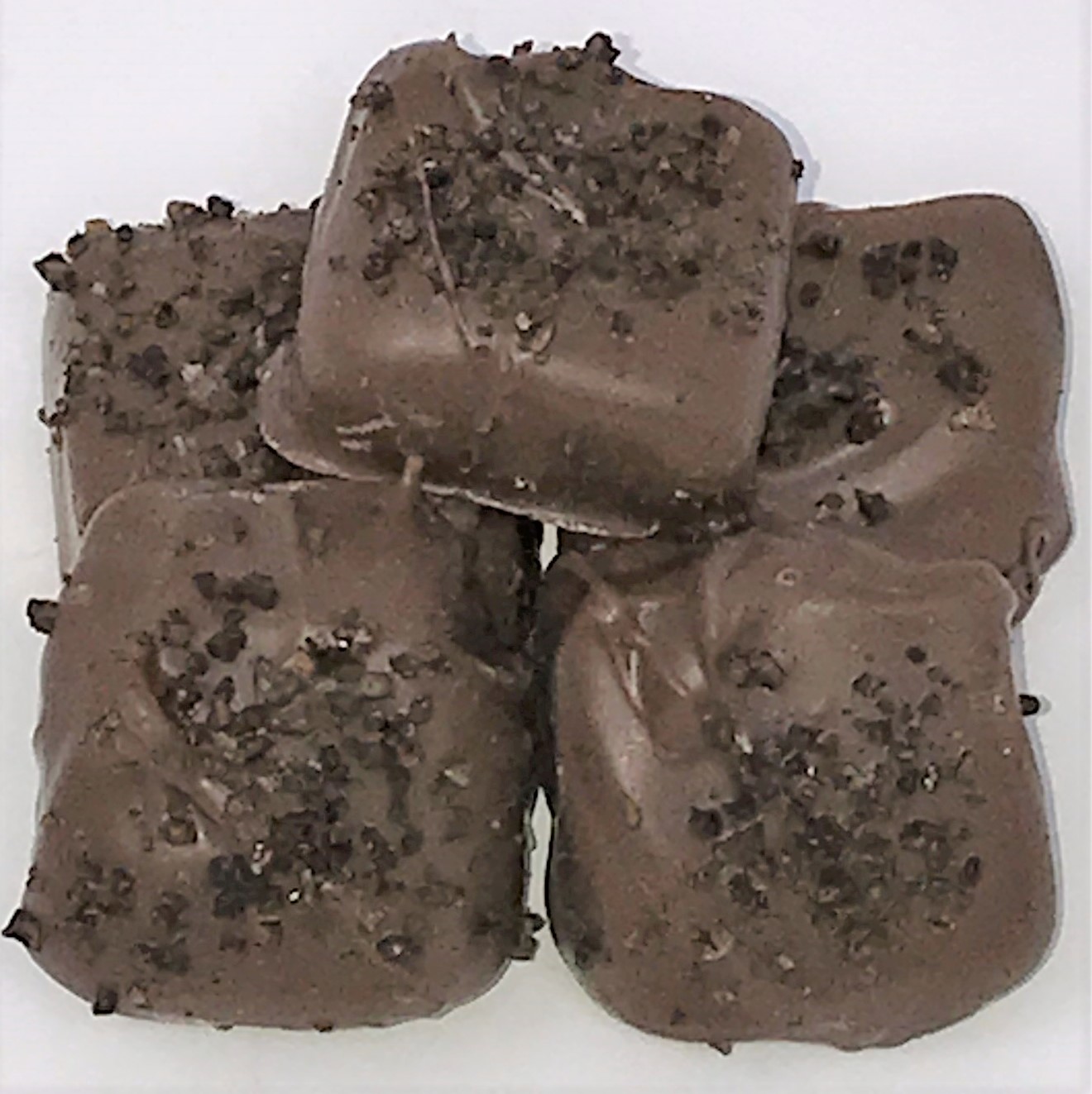 Espresso Salted Caramel Cubes
Made from scratch with our own Caramel recipe, that we have developed over the years. We let the caramel set before cutting each piece by hand and dipping it in pure chocolate, sprinkling it with Espresso sea salt, one piece at a time, so there will be some variations in size. After the chocolate has set the cubes are placed in a thermal sealed plastic bag to lock in the freshness.
We want you to know that we place more salt on the caramel than needed because we know that some crystals will fall off during shipping. If you prefer less salt, just roll some of the crystals off the caramel cube. All our chocolates are made without preservatives. They will remain fresh for 4 months in a sealed bag or container.
Our Nostalgic White Box holds one pound of Chocolate Covered Espresso Sea Salt Caramel Cubes. There are at least 28 pieces per pound. We place at least 14 pieces in a half pound box.
Each one-pound box will contain 4 quarter pound plastic bags filled with fresh Chocolate Covered Espresso Sea Salt Caramel Cubes. If you order more than one pound we send you multiple one-pound boxes.
No Melt Guarantee
If the order destination is warm, we automatically pack your chocolate in an insulated box with a reusable ice gel pack. There is no additional charge for the No-Melt packaging.