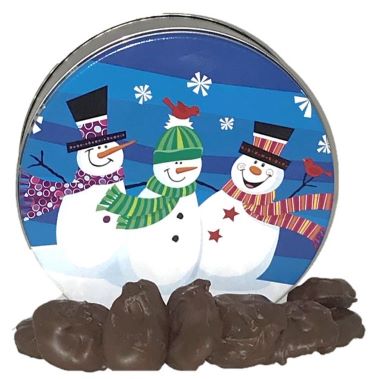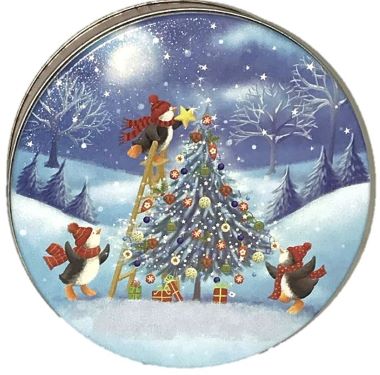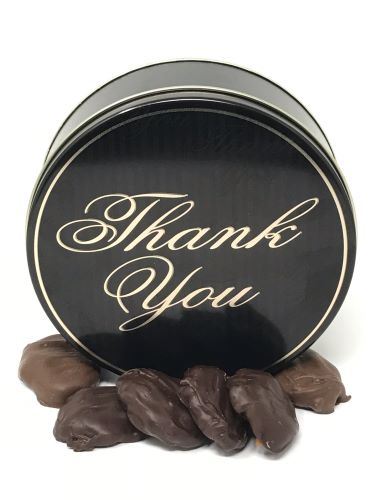 Tin of Caramel Nut Clusters (Turtles)
We pour our own fresh caramel over fresh pecans, then dip each cluster individually. Each cluster is made by hand, is larger and thicker than most clusters and therefore varies in size and weight. Once the Clusters are set we package them in thermal sealed bags to lock in the freshness. There are 12 to 16 Clusters per pound.
We place 6 quarter pound thermal sealed bags in the tin. Then we seal the tin and pack it in a nostalgic white box for shipping. Each tin holds 1.5 lb of Caramel Pecan Clusters
Choose to fill your tin with Milk Chocolate or Dark Chocolate or a Mix of our Caramel Pecan Clusters.
No Melt Guarantee
If the order destination is warm, we automatically pack your chocolate in an insulated box with a reusable ice gel pack. There is no additional charge for the No-Melt packaging.