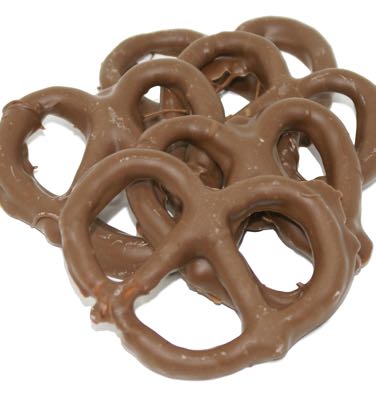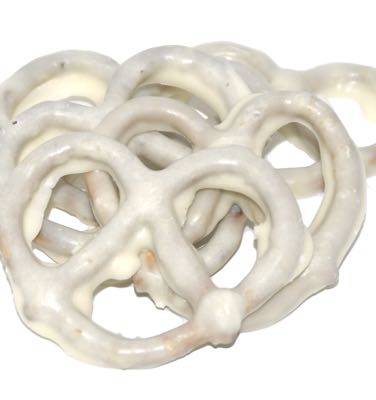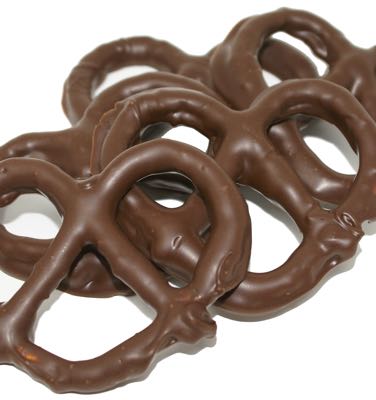 Chocolate Pretzels
We hand dip each pretzel using the larger sized pretzels, using only pure chocolate. Each pretzel is made individually and will vary in size and shape. Once they are set we place the them in thermal sealed bags to seal in the freshness.
Our Pretzels are packaged 5 to a bag. They are then packaged into our nostalgic white box. The white box is then packed in a brown shipping carton and shipped to your destination. We double box all our chocolates to make sure they arrive in perfect shape
No Melt Guarantee
If the order destination is warm, we automatically pack your chocolate in an insulated box with a reusable ice gel pack. There is no additional charge for the No-Melt packaging.